Fisheries and aquaculture
New trawl technology supports fish sorting
Scantrol Deep Vision has developed a subsea camera system which identifies the species and length of fish entering a trawl, and sorts the catch in the trawl. This makes fishing more efficient and sustainable, while cutting fuel costs.
The system comprises an underwater frame containing a stereo camera and light system which attaches to the trawl bag. Images are captured of all the fish swimming into the trawl and analysed for species and length by Deep Vision's analysis software.
A sorting mechanism makes it possible to sort the fish, so that the desired catch is guided into the cod-end of the trawl while the rest swims out again.
More efficient system sought
This concept emerged through contacts with marine researchers who were already buying other Scantrol products. They expressed a need for more efficient and modernised monitoring of seafood resources, in place of trawling for fish, bringing them on board, measuring a sample and then throwing them back.
Scantrol also found that trawler operators who were their customers as well wanted a more efficient system which would let them see what was entering the trawl and sort this in the sea.
The technology has been developed in close cooperation with the Norwegian Institute of Marine Research in Bergen and largely funded by revenues from Scantrol's control and management systems for fishing, marine research and offshore petroleum. It was separated out in 2013 into the Scantrol Deep Vision subsidiary for commercialisation.
Revolutionising marine research
The first system was sold in 2018 for marine research, and the scientists using it have been closely involved with suggestions, testing and feedback throughout the development phase. They call Deep Vision a revolution in their field.
A version for commercial trawling is due to be introduced within the next few years, making it possible to sort the catch in the trawl and thereby ensure higher quota earnings while contributing to more sustainable fishing. Customers have been involved in all stages of the process from concept to finished product, and are looking forward eagerly to using the technology.
Saving resources
With aid of Deep Vision, marine scientists can make many measurements without having to bring the fish onto the boat. That saves resources which would otherwise have been dumped. The measurements are also done on a PC, enhancing both efficiency and accuracy. Images of the fish show their exact position and depth, and can be stored for later reference.
Deep Vision will also ensure more sustainable fishing and research because all unwanted catches can be returned to the sea.Launching the system for commercial trawling will allow users to select the species and length segment they want to catch – and thereby boost fishing efficiency, earn more from their quotas, spend less time at sea, and save on fuel with associated emission reductions.
Global market
This technology is currently unique and has a global market. Scantrol will initially target large modern research ships and trawlers. Worldwide, the company estimates the scientific sector at about 300 vessels. Commercial trawlers offer a substantially larger market, with more than 5 000 ships as potential customers.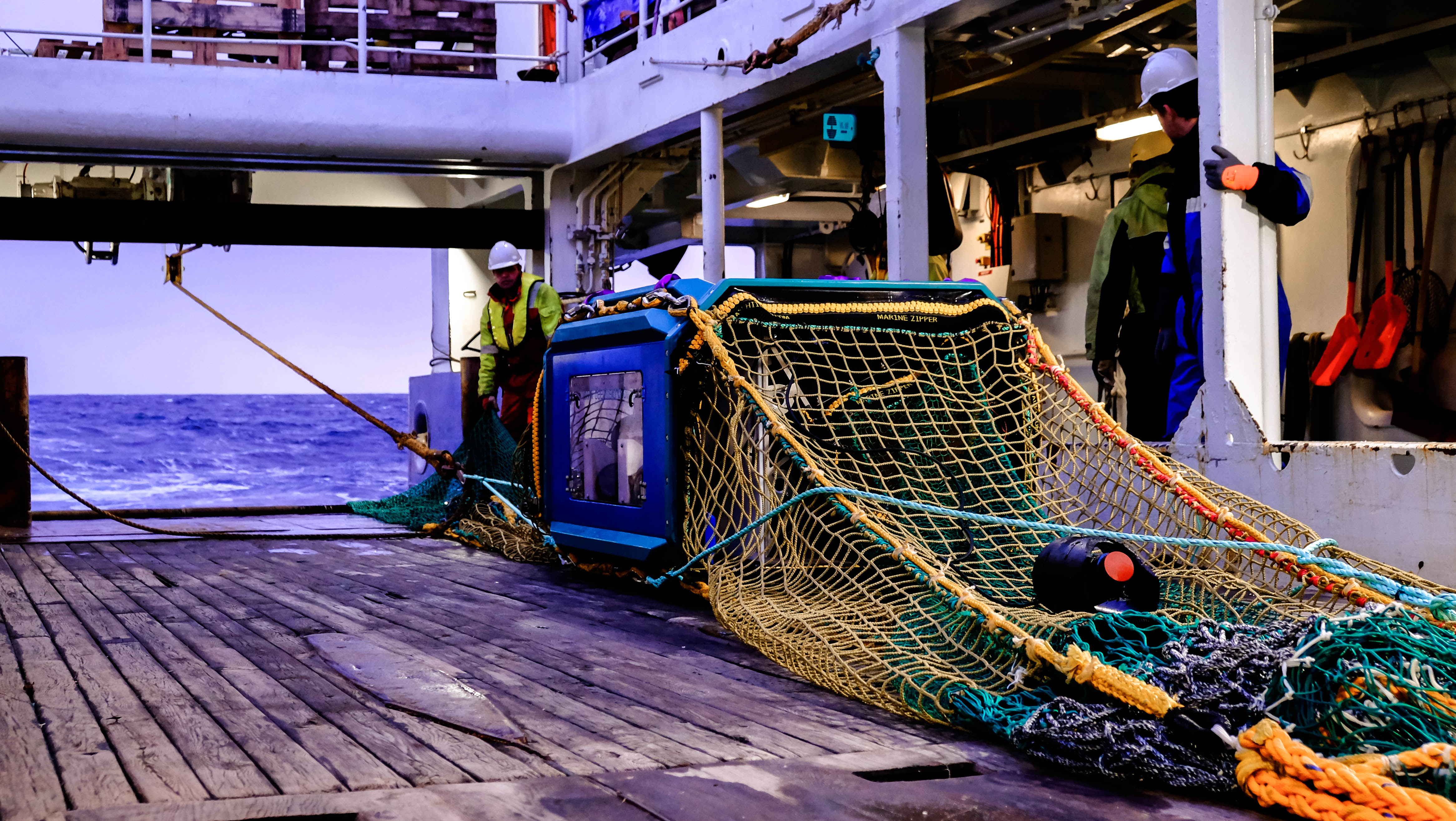 ON DECK: Deep Vision on deck. Photo: Scantrol Deep Vision
Scantrol has delivered control systems to more than 500 trawlers around the world since the late 1980s. Scantrol Deep Vision therefore has unique access to and knowledge of this market.
| | |
| --- | --- |
| Scantrol Deep Vision | |
| Established: | 2013 |
| Employees: | 4 |
| Turnover 2019: | NOK 11,6 million |
| Phone: | +47 55 30 15 15 |
| E-mail: | |
| Website: | |
| Contact: | Hege Hammersland |
| Contact e-mail: | |
| Contact mobile: | +47 922 31 676 |