Smart city
Better earthquake warnings from oil and gas solutions
Bergen-based Monviro is using technology developed for safeguarding offshore installations on the seabed to monitor areas vulnerable to earth tremors.
By transferring surveillance solutions developed in the oil and gas sector, the company is offering services for environmental detection with the main emphasis on marine applications.
Monviro utilises three main technologies for environmental monitoring, with the first involving measurement of passive seismic signals to detect sub-surface fracturing. And microgravimetry – measuring gravity – on the seabed is used to map tiny changes in sub-surface mass.
The third is the measurement of vertical deformation in the seabed with an accuracy in millimetres. Information on seabed stability has many applications, including in protecting the safety of subsea installations over time.
Disciplines
Monviro and its partners have access to expertise across a large range of disciplines, including software development, engineering, physics, mathematics, seismology and geophysics.
The idea of the new application arose from exchanging experience between the various specialisms and a desire to expand the utilisation of the technology beyond the petroleum industry.
Particular attention has been paid by the company to subduction zones, where two continental plates collide, and one is driven beneath the other. This is where the largest and most damaging earthquakes occur.
Monviro's data could help to increase understanding of the processes which lead up to such tremors and thereby reduce the uncertainty in earthquake predictions.
TECTONIC PLATES: Monviro's solution is particularly relevant in parts of the world where tectonic plates collide, and the biggest earthquake occur. Graphics: Fathimahazara/Wikimedia Commons
Geophysical
Existing monitoring systems utilise geophysical measurement technology deployed from satellites as well as offshore and on land. Permanent geodetic networks spanning a wide variety of measuring devices have been installed off Japan and Oregon in the USA.
Data from these fixed installations are yielding increased knowledge of tectonic processes, but their utility is restricted by being confined to limited geographical areas.
Monviro's campaign-based methodology for data acquisition can provide more accurate information on seabed deformation and introduce subsea microgravimetry as a new source of information.
In addition, it offers the flexibility to cover larger areas of a subduction zone, including the actual transition between the continental plates – which typically occurs in over 4 000 metres of water.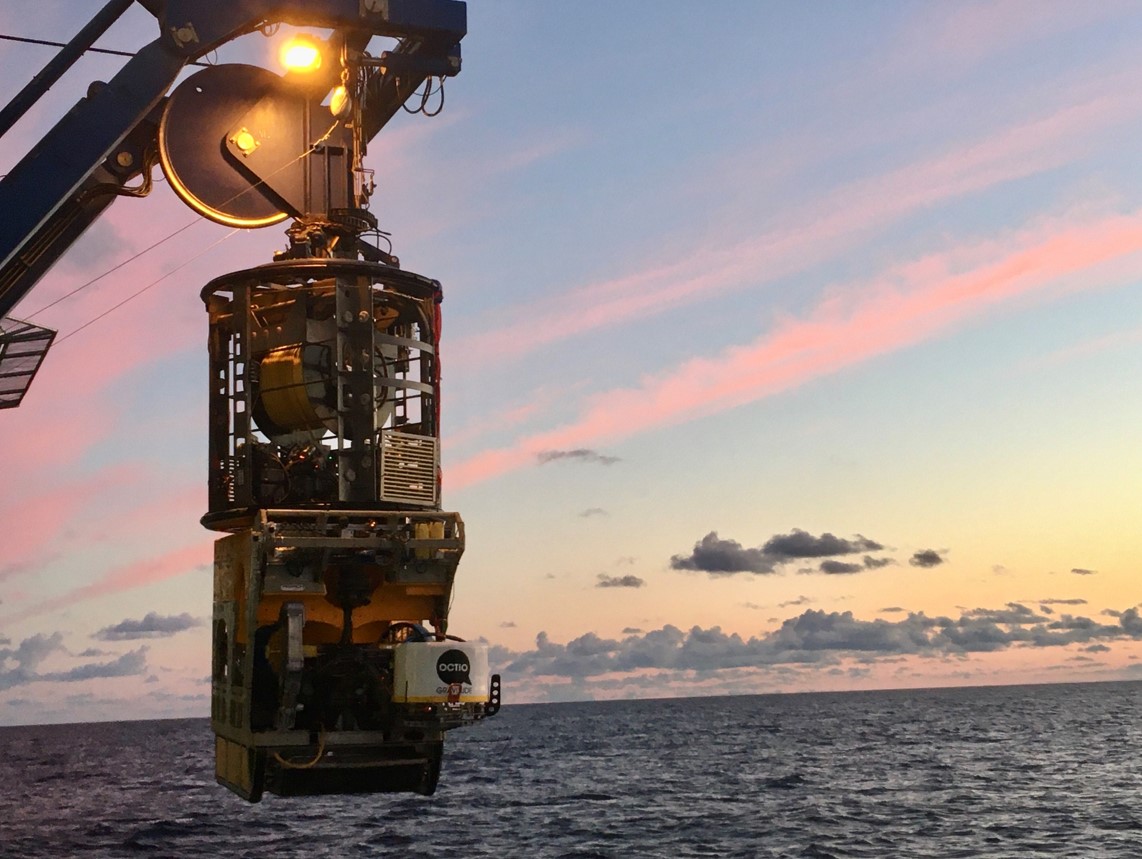 MONITORS: New technology allows Monviro to measure seabed gravity and subsidence. Photo: Monviro
More accurate predictions will in turn make it possible to implement safety measures tailored to the actual dimensions of an earthquake, and thereby reducing its human and material costs.
Worldwide
This solution is relevant in subduction zones worldwide, and particularly off densely populated areas such as Japan and along the coasts of North and South America where mega-earthquakes can have very destructive effects.
Monviro's collaboration with Octio, which it was spun off from, gives it long experience of serving international clients and operations outside Norway. The Japan Agency for Marine Earth Science and Technology (Jamstec) is piloting the technology.
MAJOR DAMAGE: Earthquakes can cause massive material destruction, like here in Chile. Photo: laudio Núñez, CC BY-SA 2.0, via Wikimedia Commons
Future users include other public and private research institutes with responsibilities for earthquake monitoring, such as the National Research Institute for Earth Science and Disaster Prevention and the National Science Foundation Observatory Initiative.
| | |
| --- | --- |
| Name | Monviro |
| Established | 2016 |
| Employees | 5 |
| Turnover 2020 | NOK 6 449 578 |
| Company switchboard | +47 55 38 30 00 |
| Company e-mail | post@monviro.com |
| Company website | monviro.com |
| Contact | Martha Lien |
| Contact e-mail | martha.lien@monviro.com |
| Contact mobile | +47 98 83 45 26 |