Renewable energy
More intelligent wind-farm control
Norway's Origo Solutions saw that substantial financial benefits could be achieved from smarter management of wind farms by operating and monitoring such facilities as a whole.
With its head office in Kristiansand, this technology company delivers and integrates solutions for control, automation, safety and data management aimed at the renewable energy, petroleum, process and marine industries. The company is part of the Moreld Group.
It designs and develops software products and solutions as well as offering engineering services and turnkey project deliveries, including feasibility studies, specifications, design, technical detailing, implementation, testing, installation, commissioning and service support.
Origo Solutions delivered the supervisory control and data acquisition (Scada) system for the five-turbine Hywind Scotland development, the world's first floating wind farm. It has now won a contract to deliver a similar type of solution to the Dogger Bank A, B and C farms in the North Sea.
Opportunities
The company's Scada contracts show that experience of and tested solutions from system deliveries in the oil and gas market can well be applied in other sectors – and thereby help to open opportunities in new markets.
After its Scada delivery to Hywind Scotland, Origo Solutions took a step back to assess how it could help to add value to renewable energy generation. It saw that big gains stood be secured by more intelligent management on a whole-farm basis.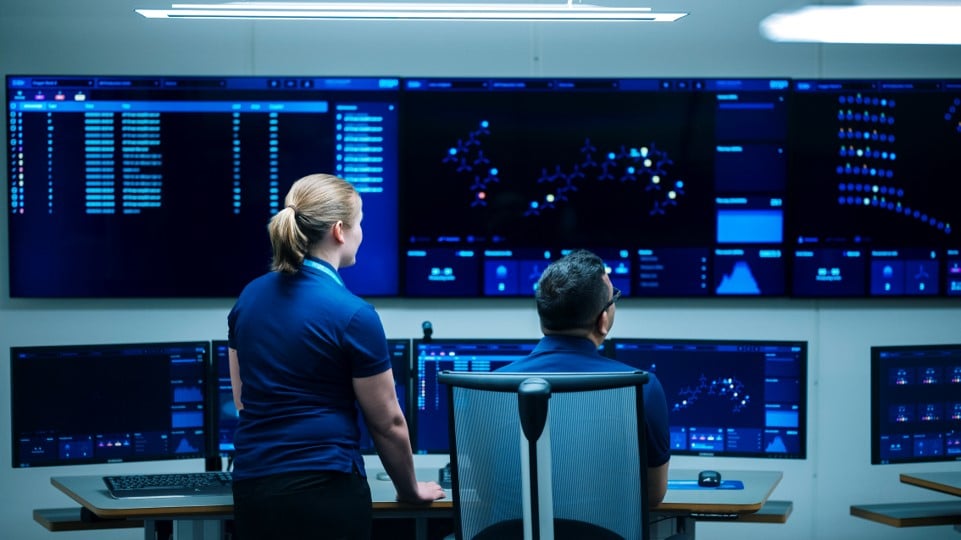 FULL CONTROL: Flexibility and structure for data management across different suppliers gives the client control of and access to its own data.
The result was Scada+, a flexible and scalable system platform for intelligent and optimal operation. This also provides an important foundation for increased optimisation and automation.
Understanding
Scada+ and Origo Solutions' integrated concentration on optimal output give the wind farm operator acquires a better understanding of the position, because it can monitor and process information across different suppliers and services.

Sampled data are structured in the Scada+ computer model and can be shared via open interfaces with third parties for further analysis, prediction and intelligent services.
The solution also orchestrates management and control of the wind farm, a role made necessary by the shift towards more intelligent and semi-automated generation and management.

Wind farms are complex, with many players involved. The opportunity to establish a common point for management, monitoring and control is important for supporting the operator.
At the same time, a need exists to collect, structure and share data and to have a foundation which can priorities and implement intelligent management.
Potential
The control room solution being delivered to Dogger Bank A, B and C is a world first, but a number of players see the benefits it represents. Origo Solutions believes the market potential is huge. All the larger players will prioritise putting an overarching system in place.
Securing 40 per cent of its turnover from the renewable sector by 2025 is a clear target for the company, and its Scada solution is a cornerstone in meeting this goal.
| | |
| --- | --- |
| Name | Origo Solutions AS |
| Established | 1977 |
| Employees | 60 |
| Turnover 2019 | NOK 119 million |
| Company switchboard | +47 920 80 500 |
| Company e-mail | Post@origo-s.no |
| Company website | https://www.origo-solutions.com/ |
| Contact | Rune Reinertsen |
| Contact e-mail | rure@origo-s.no |