Fisheries and aquaculture
More efficient aquaculture and healthier fish
CSUB AS has succeeded in new markets in aquaculture and land-based products on the basis of delivering underwater structures to the international oil and gas industry.
This company develops and manufactures structures and products in glass-reinforced polyester (GRP) and other composite materials using vacuum casting. It has come up with methods for producing large GRP components at costs which are competitive with steel, aluminium and concrete.
Saw opportunities
Through its work for the oil sector, CSUB saw that GRP was very applicable to other marine structures because of its low weight, high strength, good durability in seawater, low cost and limited carbon footprint.
Deliveries to the petroleum industry led the company to develop quality systems and production methods which provide high and repeatable quality for loadbearing GRP structures.
With the growth in aquaculture on land and new enclosed cage solutions for the open sea, CSUB is well positioned to develop and build solutions for this industry. From the start, it has actively acquired a strategic position to meet the sector's requirements.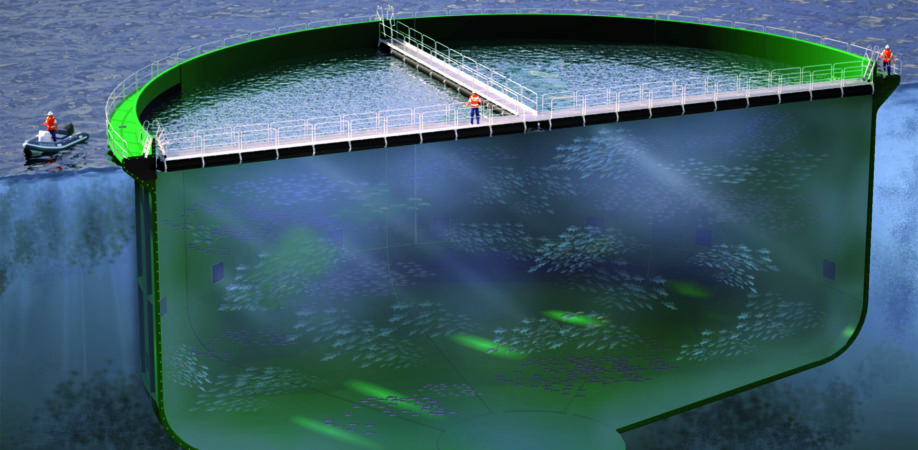 FISH TANK: CSUB has delivered tanks up to 40 metres in diameter under the HighComp brand to a number of fish farms in Norway over the past five years. Photo: CSUB AS/HighComp
Important to safeguard fish
GRP is very suitable for the maritime environment, both at sea and on land. Efficient fish farming calls for large volumes of water and thereby for large and strong structures. Slick surfaces are also important for safeguarding the fish, and cast composites can be delivered with very smooth finishes.
Over the past five years, CSUB has delivered tanks up to 40 metres in diameter under the HighComp brand to a number of fish farms in Norway. This industry is globalising, and the company now has tank deliveries to big land-based farms in Canada and Norway as well as expectations for new European and Asian contracts during 2019.
CSUB built its initial prototype for an enclosed floating fish cage in 2014-15. The first commercial delivery is in production and will be delivered in the fall of 2019.
Producing more at lower price
Customers building land-based fish farms gain several benefits – lower cost than with alternative materials such as concrete cast on site, shorter delivery times, and a surface finish which improves maintenance efficiency and fish health. That equips farms to produce more at a lower price, using materials which are better for the climate than traditional building components.
Using GRP for floating cages yields lighter products and thereby cheaper solutions. The material is malleable, durable and very suitable for use in the splash zone. Many solutions for current floating enclosed fish farm projects are therefore based on GRP construction.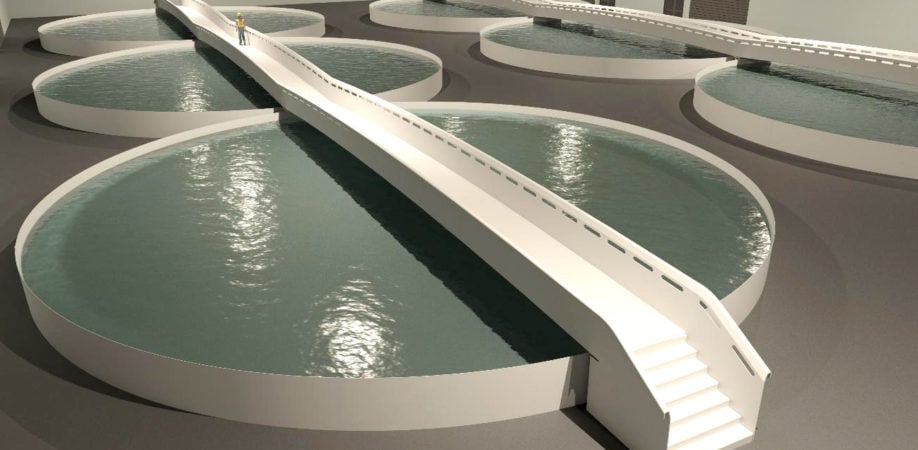 Land market growing sharply
The market for salmon farming on land is growing sharply. CSUB has seen an increase from 2017 to 2019, and this rise is expected to continue in coming years.
Demand for floating enclosed solutions is expected to take off from 2019, since licences are no longer being issued for traditional net cages. CSUB is well positioned to meet this rise.
| | |
| --- | --- |
| CSUB AS | |
| Established: | 2003 |
| Employees: | 150 |
| Turnover 2017: | NOK 174 million |
| Phone: | +47 948 87 766 |
| E-mail: | |
| Website: | |
| Contact: | Anders Holm |
| Contact e-mail: | |
| Contact mobile: | +47 906 05 072 |