Renewable energy
Dynamic cables for offshore wind farms
Unitech has specialised for several decades in the design, production and delivery of subsea equipment for the oil and gas sector, including connectors and cables. It is now turning its attention to wind power at sea.
The company sees that the world in moving in step with the green shift, and perceives an ocean space to be electrified – particularly through offshore wind power. Achieving this depends on good underwater transmission cables. That applies to offshore fish cages, charging stations for ships and subsea drones, offshore wind turbines and so forth.
Cluster collaboration
Unitech participated in the GCE Ocean Technology cluster programme, which put it in touch with clients who faced problems with existing designs, standards and delivery times. Through its dialogue with them, the company quickly understood that this was something it had the expertise to overcome.
The knowledge and experience it had acquired with cable production looked like being directly transferrable to the design and manufacture of power cables. These products have many features in common, both structurally and for production.
Longer life and lower costs
Dynamic cables for floating wind turbines from Unitech are designed to avoid known fault mechanisms. They offer longer working lives along with lower manufacturing and installation costs. Mooring lines combined with transmission cables have also been created. The company is currently patenting several cable designs, and working to get these qualified and demonstrated.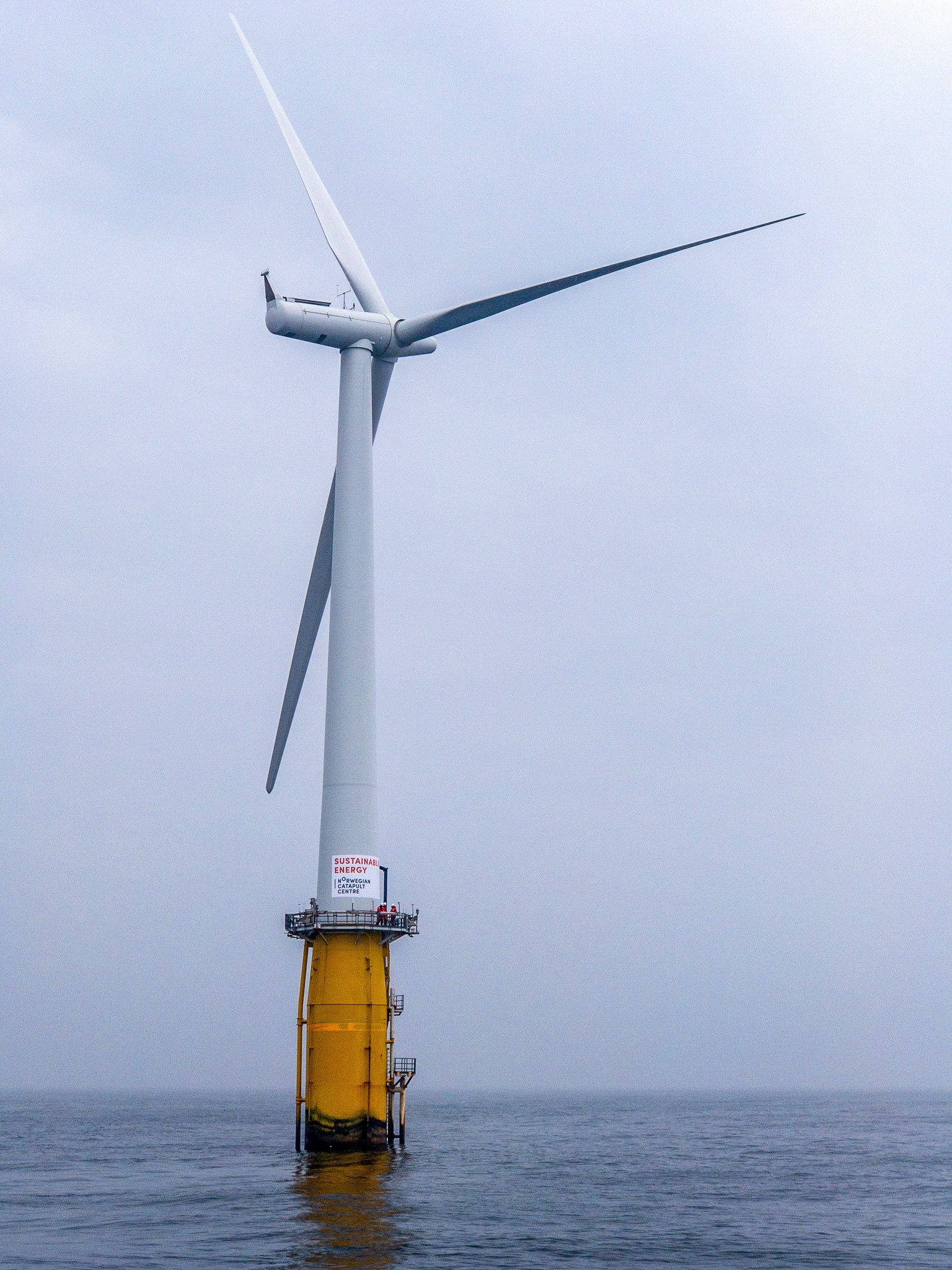 CHARGING STATION: A subsea station for wireless charging of subsea drones is due to be connected to the Zefyros floating wind turbine during 2019. Photo: Unitech
Unitech acquired Zefyros (previously Hywind Demo, the world's first floating wind turbine) from Equinor earlier this year. This purchase symbolises the company's commitment to the renewables sector and to testing new green marine technology.
Connecting a subsea station for wireless charging of underwater drones is one development planned for 2019. Unitech will also be using Zefyros to demonstrate several of its new cable solutions, and as a hub for further pilot projects with floating wind power.
Eliminating subsidies essential
No adequate solutions for dynamic cables were available until Unitech unveiled its patent-pending solutions. These products offer a level of operational reliability, working life and cost-efficiency essential for floating wind power to become profitable without subsidies.
They have so far been well received by the market. The first contracts have been signed, and the company expects turnover of its new products to exceed today's subsea sales in a few years.
| | |
| --- | --- |
| Unitech | |
| Established: | 1984 |
| Employees: | 40 |
| Turnover 2017: | NOK 118 million |
| Phone: | +47 55 30 05 70 |
| E-mail: | |
| Website: | |
| Contact: | Gunnar Birkeland (CEO) |
| Contact e-mail: | Gunnar.birkeland@unitechsubsea.com |
| Contact mobile: | +47 909 81 029 |